Fort Pierce Central

High School




Class Of 1971

Humble and Kind
Each month, I write a Rambling for your enjoyment. Some have asked me how I am inspired to write a new article each month. Well, it is God-given. You know, sometimes, we have to work on getting good at something. In school, I wanted to be a great athlete. One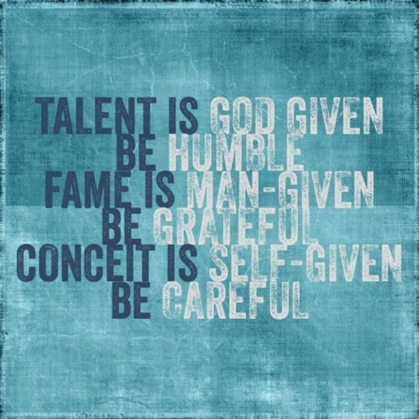 season of junior high football cured that. I wanted to be a rock star, but alas, I could not carry a song in the proverbial bucket.
Speaking and writing always came easy. They both were God-given. I opened my mouth or sat in front of a keyboard, and the words flowed. I remember my saintly mother recounting a story from my fourth-grade teacher Mrs. Parsons. She gave my class a list of topics at the beginning of the year from which to select our oral reports. They were in-depth topics such as elephants, sky, and trees. Her instructions were simple—each month, each person had to pick at least one topic and give a two-minute oral presentation on that topic. She had me at "at least."
Every day, when one of my terrified classmates made that long solemn walk to the front of the class, resembling a condemned man walking to the gallows, I bided my time until Mrs. Parsons uttered her sweetest words: "Is there anyone else?" My hand always shot up.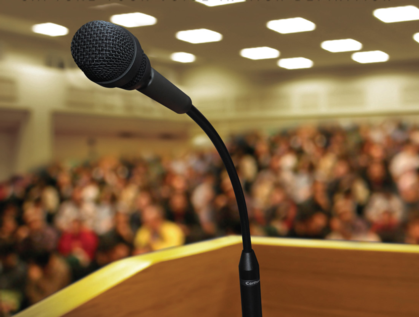 From the day I could talk, if you gave me a word, I could give you a few minutes on that word or thought.
My mother always ended her story in her best mock Alabama sweet-as-syrup voice, depicting Mrs. Parsons' Southern twang as she concluded her teacher/parent session. "Mrs. Parker, young Dick is the only student in forty years of teaching whom I've ever had to limit the length of his oral reports."
Writing was the same. I can start with a single phrase or, sometimes, a single word, and it quickly morphs into 500 to 1,500 additional words. Some do not believe in God-given talents, but I do.
This past year, I have seen one of my God-given gifts slowly slip away. Last summer, my voice started to get weak. By our reunion, I had started to have tests done. My local doctors have given up and turned me over to the Mayo Clinic. Today, some thirty tests later, we seem no closer to finding the cause than a year ago.
If a physical aliment does nothing else for you, it makes you humble. For it rapidly makes you understand that the universe does not revolve around you. You quickly understand why they call it the "practice of medicine" instead of the "doing of medicine." Your prayers are appreciated.
As for the "kind" part of my title . . ., I have seen more kindness over the last several months from medical staff, family, and friends. Many of those friends are scattered among my classmates I hold so dear. You know from firsthand experience that you can "like a lot of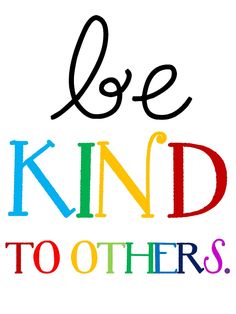 people, but you can only love a precious few." Many of you were mere acquaintances in my McCarty days, but today, I hold you in that precious few I love. The outpouring of well wishes and follow-up calls I have received has been nothing short of amazing.
I believe that my ailment, too, will pass. I know that God did not bring me to this point in my life to take away one of the two gifts with which he has blessed me. So, this month's Rambling is about being Humble and Kind.
In my "accumulation years," I was not always as kind as I could have been. I was focused on building a base for my family. Do not get me wrong; I never hurt people on purpose, but today, I try to be as kind as I can be to most everyone. That goes for those I meet on the street, coworkers, friends, and acquaintances alike.
I ran across the Be Kind People Project while surfing the net, since that is the only surfing I do today. In fact, I would need a 29-foot longboard to actually surf North Beach today. Yet again I digress; this is how I get to 1,500 words so easily. The Be Kind People Project put a practical simple program into place to thank teachers and inspire kids.
The Be Kind People Project is innovative and culturally relevant youth development programs and services. It initiates social change in schools, improves the overall learning environment, and equips students with the tools they need to:
Build positive and healthy relationship skills

Take accountability for respectful actions and acceptance of others

Achieve to high personal standards with their capabilities

Extend appreciation to their school, family, and community

Form responsible and enduring societal values

Being humble took a bit more "stretching" for me. I've been an entrepreneur all my life. As most entrepreneurs, I believe strongly in myself. No one could do it better than I could. What? Get that square peg in the round hole—no problem . . . now, where did I put that bigger hammer?
As Tim McGraw sings in the song with which I lead this Rambling:
When the dreams you're dreamin' come to you
When the work you put in is realized
Let yourself feel the pride but
Always stay humble and kind
It is OK to experience the pride that goes with reaching a goal, but keep it to yourself and that tight group of people you know love you and pull for you.
As the Greek proverb states: "A society grows great when old men plant trees whose shade they know they shall never sit in." If you want to make a lasting impact on this world, give the time to light a child's path. You have spent a lifetime dancing through life's landmines, so drawing a map for another is a good thing, even if you will not be there to enjoy the success for which you are, in a small way, responsible.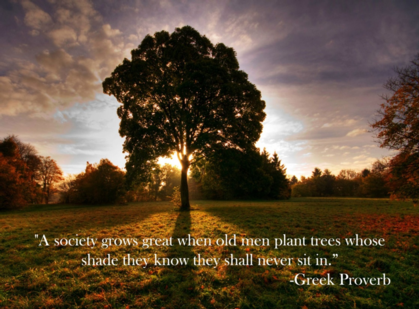 Keepin' the Spirit Alive

This Rambling is dedicated to one of my oldest friends Janie Clark-Hinkle. Janie, all of our hearts break for you and we all lift up you and your family in prayer.
UPCOMING BIRTHDAYS