Fort Pierce Central

High School




Class Of 1971

November - December 2015
What Do I Have to Be Thankful About?
After all, I'm getting old, I have aches and pains in more places than I even knew I had, and being a millionaire at 35 . . . well, I guess I can forget 65 as well. Yes, life can be anything but easy.
Although all those things might be true, in the interest of fairness, let's look back honestly on the last 60-something year.
Although I have not traveled each step of your journey, I have shadowed you all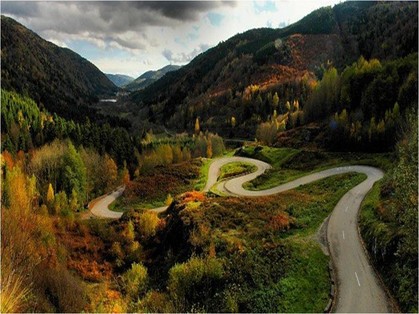 the way. So, the only thing I can speak to is my journey. And to say the least, it has been one heck of a ride.
To be grateful, one must approach life with a grateful heart. The longer I live, the more I am certain that attitude plays a major role in our happiness. If you expect to be happy . . . for the most part, you are happy. The same goes for being thankful. For this Rambling, I will interchange thankful and grateful. If you expect to be grateful, then by golly, you usually are.
As you approach the good and not so good that life can throw at you like a Roger Clemens fastball, how you perceive both good and bad determines how you handle it.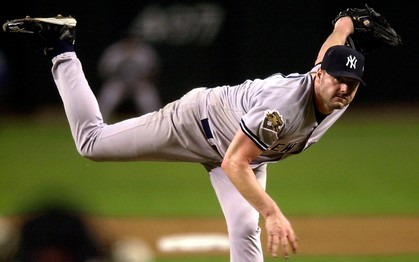 Then, there is the domino effect. Have you ever heard that "bad" things come in three? Well, guess what. So do good things. I am sure that a glass-is-half-empty type coined the bad things saying. A thankful heart causes more good things to happen, and after a while, you are on a roll. One good thing leads to another, and before you know it, you are happy . . . and by the way, whether you like it, that happiness brings more gratefulness.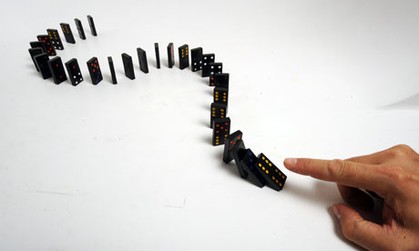 If you look back 10 or 20 years, your primary memories will be good, not bad. Somehow, we forget the bad, retaining the good. As I wrote in previous Ramblings, I lost a grandson Josh at age 2½. Now, folks, let me tell you that it does not get much worse than losing a grandbaby. Little Josh went on to heaven 18 years ago. When I think back, I know there was pain. I know it hurt worse than I can put in words. But today, I can only remember the good things, not the overwhelming pain. I think our brains are blessed with selective memory to prevent the bad mounting and crushing us.
Positive grateful people glow, if you will. They don't walk around emitting a light like a 100-watt light bulb, but they have warmth about them that others want to be around, that others seek. I remember the children's song I learned six decades ago in Sunday school.
This little light of mine, I'm gonna let it shine.
I'm reminded that the darker it is, the brighter even a dim light seems. So, I have an idea; let's shine, Class of '70, because if you have not noticed, this ol' world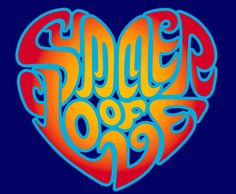 has grown a bit darker than it was when we spent those lazy, hazy, crazy days of summer in good ol' Ft. Pierce's South Beach. Can you remember the summer of '70? Boy, I will never forget that summer . . . not as long as I live.
What we keep in our heart is what others see. I am reminded that our kids and grandkids learn more from what we do, than what we say. If your heart is dark, if you are ungrateful, it works its way into your persona. Everyone sees what you hold inside.
I was amazed when I heard this week about the young minister whose pregnant wife was raped and killed while he was at the gym. The 18-year-old boy who shot her left their one-year-old baby with his dead mother as they fled. If there was ever a reason to hate, that young minister had that reason. Within days, he made a statement: While every fiber of my body cries out for me to hate this boy, I will not allow him to also ruin my life and the life of our baby. I choose to forgive him. I know that I will have to continue forgiving him every morning, for the rest of my life.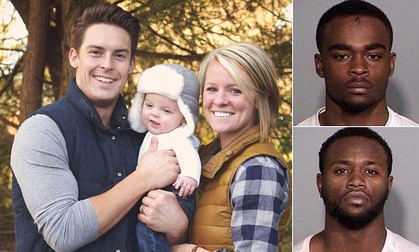 What a powerful message he gave. He knew that what is inside a man is what that man becomes. He replaced hate with forgiveness, not for that boy who killed his wife, but for himself and his child. Forgiveness is a powerful tool to achieve a grateful heart.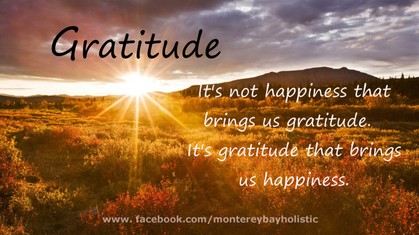 If he can do that, can't we drop petty problems, which we may have harbored for years? Can't we drop them by the wayside, if for no other reason than to make room for our own gratefulness? I, for one, will try. How about you?
When I add the plusses and minuses in my life, it is difficult to be anything but grateful. After all, I was born to wonderful Christian parents in the Leave-It-To-Beaver world of the 1950s, listening to the best music ever created. Although I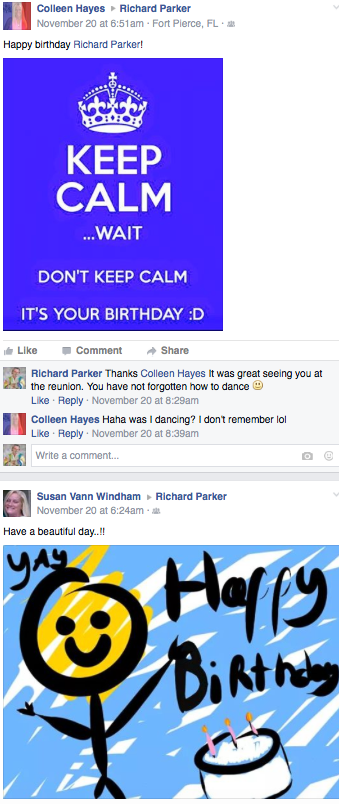 have watched us lose some things—Bill's Burger, drive-in theaters, and Trick-or-Treating at Halloween—we have also gained a lot. Would you have ever thought that on your birthday, you would get 200+ happy birthday wishes before noon? Technology can be so cool . . . when it works.
For the most part, I have been healthy, happy, and honed in on enjoying a great life. I have a wonderful family and three great grandkids, and I have lived long enough for them to think I don't know anything.
Then, there are you—the great Class of 1970. I began my journey with you, and eventually, I will end it with you. Many of you have been friends for a lifetime. Others who were mere acquaintances in high school have become close friends today. A week seldom goes by that I do not get a call from a 50-year friend. Now, that is cool.
This week, the phone rang, and it was Dana Longino. He was in Mississippi, more than two hours away. He just called to see if we could get together. I was thrilled. How many never have a friend from across the street call? Dana drove a half-day round trip just to spend a few hours with a 50-year friend. Thanks, Dana. BTW, moving the day so Kim could come was the right choice, brother.

As a class, we rejoice when something good happens and cry when pain or sadness visits a classmate. I cried tears of joy when David Feibelman got his new heart and cried again, when David Perdue's granddaughter Anne Marie had her feeding tube removed. I worried when Doc and Debra told me they had cancer; I rejoiced when they were pronounced cancer-free. I was sad when Jimmie Ann, Ricky, and Cindy lost their moms, and I was happy with each photo of a new grandbaby shared by one of our classmates. I ask you how many classes can say that.
I am sure that if you will take a minute to compare all the things you have to be thankful for, they will greatly outweigh any pain.
Happy Thanksgiving, Class.
Keepin' the Spirit Alive, With a Grateful Heart,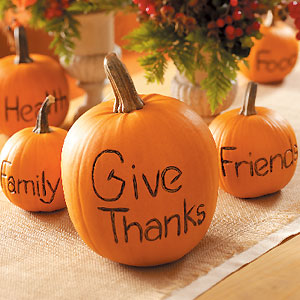 UPCOMING BIRTHDAYS