Fort Pierce Central

High School




Class Of 1971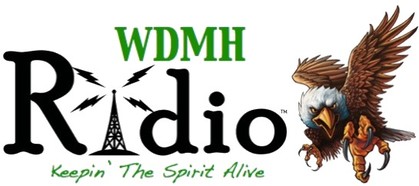 Welcome back gang, to our
April 2014 WDMH Radio Show
Featuring America's Surf Band
The Beach Boys
So sit back, and buckle your seatbelt next stop October 1962 as together we,
Keep The Spirit Alive!
FYI - Part of the YouTube business model is to drop in ads at the bottom of videos like ours (see the Legal Nurse Consulting example below).
To Remove the Ads justclick the X at the top right of the Ad

Also the Open Brackets at the bottom right, just to the right of the YouTube logo will allow you to view the show in Full Screen - the best way to view it.
Ready, Set, Click the Play Button
(Don't forget to take the WDMH Radio Survey on the Navigation Bar to the left)
---
April 2014
Random Acts of Kindness
Every day, life's hustle and bustle happens all around us, usually at hyper-speed and certainly in a flash of living Technicolor™. Dozens, if not hundreds, of times weekly, we are presented many opportunities, with just small effort, to make someone's life a bit better. A helping hand, a kind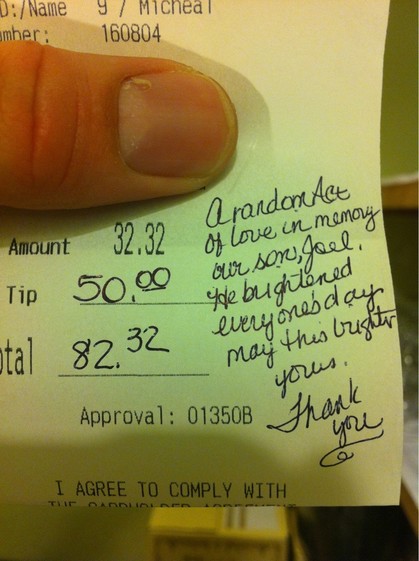 word, or just a smile can change the trajectory of another's day—maybe even his or her life.
If most of us found ourselves exposed to a major life-changing event such as witnessing a car wreck, a burning building, or someone being mugged, we would certainly help, maybe by getting involved hands-on or maybe it would be by something as simple as calling 911. But we would help; that is just how we good ol'Southern boys and girls were raised.
This month's Rambling is not about those life-changing moments. Today, I want to ramble a bit about the thousands of random acts of kindness that can be witnessed around us daily.
This short video explains graphically how a single act of kindness can begin a domino effect—a tsunami of kindness, if you will. And like the ripples from a single stone tossed into a pond, you never know where or whom the ripples of that random act of kindness might reach.
Before you continue this Rambling, please click on the following video.
I have a challenge for the Classes of 1967, '69, '70, and '71. Collectively, we have more than 650 active classmates on our four websites. Just imagine if we each found just a few ways each month to perform a random act of kindness toward another. That would be almost 12,000 acts of kindness in the last nine months of 2014.
But, wait a minute. Remember the video—the construction worker who helped the young skateboarder? His single random act of kindness set in motion a chain reaction of kindness. Can you remember how many?
The construction worker helped a skateboarder.

The skateboarder carried a woman's packages across the street.

She gave a girl a coin for the parking meter.

The girl returned the wallet to the man who dropped it.

That man then helped unload a suitcase.

The suitcase owner bought an extra hotdog.

The hotdog vendor offered the bottle of water, also for the homeless man.

The homeless man returned a girl's phone.

The girl bought flowers for the woman eating alone.

The flower vendor gave a flower to the girl.

The woman left the server a $100 tip.

The server gave a glass of water to the same construction worker who began this chain reaction of kindness.
Eleven acts of kindness followed an initial random act of kindness.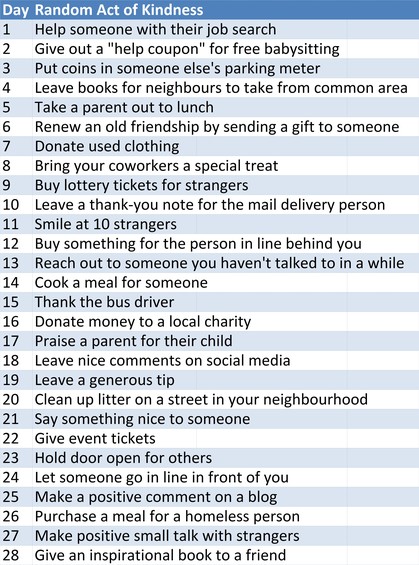 If our four classes are capable of 12,000 acts of kindness this year,
is it impossible to believe that we, too, could see eleven additional acts to follow ours? Why, that would be more than 130,000 acts of kindness this year. What if the number is only half that amo
unt? What if it is double?
In my younger days, I was quick to blow the horn when I found myself behind one of our Yankee snowbird guests clogging up our beach roads. With each horn honk of the horn, I told them to get out of my way. I was busy, and I reminded them that some of us were
not
on vacation. Three years ago, I lost my mother, and two years ago, my father. Now, when I see someone else's mother or father doing 30 miles an hour in a 40-mile-an-hour zone, I instinctively think, would I want someone tailgating and beeping at my mother?
Maybe that is the way we should approach our random acts of kindness. How would I feel if someone took the time to walk my mother across the street, return her wallet, or buy her flowers? When I look at a random act of kindness through those eyes, it does not feel qu
ite so random.
So, you see, the same baby boomer generation that has changed everything it has touched from cradle to grave can again change the world… one random act of kindness at a time. And remember,your act of kindness does not have to be life-changing. A simple gesture of kindness can unleash an avalanche of kindness that sweeps up everyone in its path, enveloping each it touches with an unexpected, but sometimes desperately needed, random act of kindness.
I dare you to be kind to someone today.
Keepin' the Spirit Alive,
Richard Parker
One Day
Matisyahu
Sometimes I lay
Under the moon
And thank God I'm breathing
Then I pray
Don't take me soon
Cause I'm here for a reason
Sometimes in my tears I drown
But I never let it get me down
So when negativity surrounds
I know some day it'll all turn around
Because
All my life I've been waiting for
I've been praying for
For the people to say
That we don't wanna fight no more
They'll be no more wars
And our children will play
One day, One day, One day, One day, One day, One day
It's not about
Win or lose
Because we all lose
When they feed on the souls of the innocent
Blood drenched pavement
Keep on moving, though the waters stay raging
In this maze you can lose your way (your way)
It might drive you crazy but don't let it faze you no way (no way)
Sometimes in my tears I drown (I drown)
But I never let it get me down (get me down)
So my negativity surrounds (surrounds)
I know some day it'll all turn around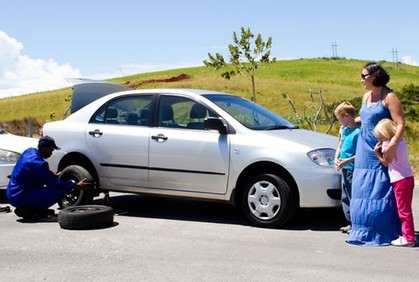 Because
All my life I've been waiting for
I've been praying for
For the people to say
That we don't wanna fight no more
They'll be no more war
And our children will play
One day, One day, One day, One day, One day, One day
One day this all will change
Treat people the same
Stop with the violence
Down with the hate
One day we'll all be free
And proud to be
Under the same sun
Singing songs of freedom like
One day, One day, One day, One day, One day, One day
All my life I've been waiting for
I've been praying for
For the people to say
That we don't wanna fight no more
They'll be no more wars
And our children will play
One day, One day, One day, One day, One day, One day
UPCOMING BIRTHDAYS