Fort Pierce Central

High School




Class Of 1971

Bonus Man's Day Rambling
(Re-Post From Father's Day 2011)
Hope You (or Your Man) Had a Bad Father's Day
But I do hope you (or your Mr. Special) had a great Man's Day. Now, before I start, let me say to you ladies that we men love and respect you. And 364 days a year, our focus is to put you on a pedestal. But I must say, as the self-appointed spokesperson for all men worldwide, it is sometimes difficult to give you what you say you want. If you ask most women what kind of man they would like to have, they reply, one who is nurturing, kind, caring, and who will listen without trying to fix every problem. Pardon me, ladies, but that sounds a bit like you are really looking for… another woman.
Don't Fix It—Just Listen
Hey, guys, by viewing that video, we just might discover why women outlive men, on average, by six years. It just might have something to do with the fact that they don't have to marry women—just kidding, ladies; settle down, there is a reason these words of wit and wisdom are called Ramblings.
That said, Man's Day is our only day of the year, but somewhere along the way, most likely with a little help from Hallmark, we stopped celebrating men and started celebrating fathers. My question is do we stop being men when we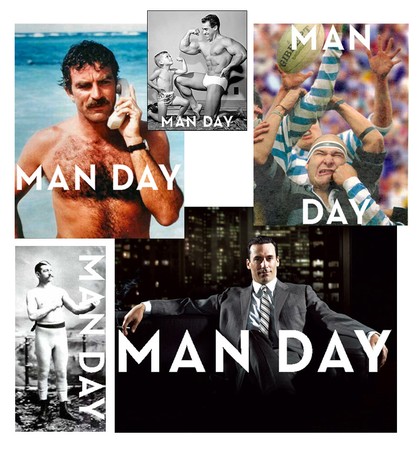 become fathers? And my follow-up to this thought-provoking probe of the innermost recesses of the mind is how many fathers were not first men? So, isn't Father's Day a bit exclusionary? And of course our trusty PC dictionary tells us that to exclude is a no-no.
After all, the entire basis of Father's Day is for the family to say thanks to dear old Dad. So, that brings me to my third question—thank you for what? Would it be for working hard, caring for others, providing emotional and financial support, and generally just being a good guy? How many plain old men (as opposed to fathers) do you know who have these same attributes?
So, here it is. I am off on a one-man mission to change Father's Day to the more inclusive Man's Day. After all, it seems that, in many cases, the line of demarcation between a simple man and an all-American dad has more to do with a case of Fallopian Russian roulette than any deliberate act—at least that was the case in high school—can I get an amen, guys? It's seems more about how fast your little guys swim and their dogged determination to reach their goal. Therefore, good swimmers equal Happy Father's Day. Lazy backstrokers, Happy Man's Day.
The point is simple. Both men and fathers have affected all our lives positively. So, now that this year's Man's Day is over, I would like you to take a moment to think back on all the men who have positively influenced your life. And on this, their only day of the year, why not cast a wider net and wish all men Happy Man's Day?
By the way, if you want to make my Man's Day wish come true, go to the Message Forum on our class website and tell us about one man who has made your life a bit better. It is easy to do, just click on Post Reply, and start typing.
Keepin' the Spirit Alive,
Richard
May 2014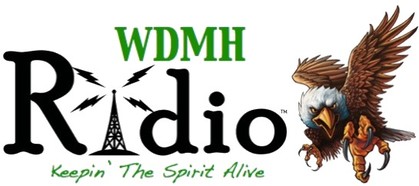 Welcome back gang, to our
May 2014 WDMH Radio Show
The Psychedelic Sixties
So sit back, and buckle your seatbelt as together we,
Keep The Spirit Alive!
FYI - Part of the YouTube business model is to drop in ads at the bottom of videos like ours (see the Legal Nurse Consulting example below).
To Remove the Ads justclick the X at the top right of the Ad

Also the Open Brackets at the bottom right, just to the right of the YouTube logo will allow you to view the show in Full Screen - the best way to view it.
Ready, Set, Click the Play Button
(Don't forget to take the WDMH Radio Survey on the Navigation Bar to the left)
UPCOMING BIRTHDAYS