Fort Pierce Central

High School




Class Of 1971

As we approach Mother's Day, I can't help but think back on the love of my Mom. I hope you enjoy the reprint of this tribute to my Mom. If your Mom is still with you, hug her for those of us left without ours.
An Orphan Remembers Mother's Day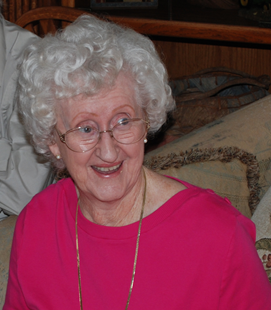 She is within—although I am without. She played basketball, applied bandages and love, and for 64 years, loved one man. She was a GRITS (girl raised in the South) with a delightful sense of humor offered through a smooth Southern drawl. She had an unmatched ability to forgive even the most boneheaded mistakes two precocious little boys could make, concealed by a smile of understanding.
She was a mama bear in every sense of the word, whose lifework was trying to protect my brother Roger and me, even on her deathbed. She was prepared to love us whether we became a governor, gangster, or anything between.
She squeezed $1.38 from each dollar that came through our family's all too small pastor's paycheck, distributing each greenback as a general allocates troops for a battle she knows is grossly outmanned. In the financial arena, she did such a good job that it never occurred to me that we were poor until I left my high school's hallowed halls.
Part angel of mercy, part tutor, and full-time referee, she moved with grace, spoke with charm, and never had a bad word to say about anyone. I sometimes felt, growing up as a pastor's son, that there was a spotlight, if not microscope, on our family. She took it all in stride, whether consoling the girl with nowhere else to turn, offering quiet support to our Southern Baptist preacher father after an anything but holy deacons meeting, or when offering some not so quiet "suggestions" about the choices facing my brother and me growing up.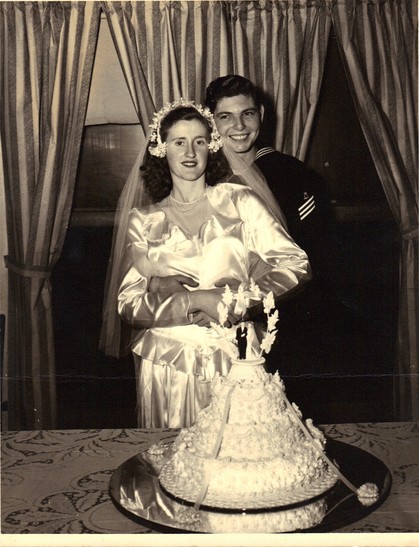 She taught me to always treat a lady as one, to walk on the outside of the lady on a sidewalk (to keep mud from splashing from the nonexistent passing carriages, she explained), and to not take myself too seriously.
Yes, this godly woman taught Roger and me much about living. So, I do not know why it came as such a surprise that she would also teach me much about dying. As she lay in the hospital bed, too weak to raise her arm from the crisp, clean sheets, the doctor explained that without an operation, she would die within days. When he left, I took her hand and asked her what she wanted to do. She smiled the smile I had always counted on and announced, "I'm ready to go home." That sentence hit me like a ton of bricks. Yes, I understood why. After all, she had been in pain and declining far too long. But within seconds, every fiber of my body wanted to protest. "I'm not ready to lose you yet, Mom," I stammered, unable to produce any words commensurate with my feelings, or should I say, my fears?
She smiled again as she lightly squeezed my hand and announced, "You'll be fine. This is the way it should be. I've had a good life; I'm certain of my salvation. I'm so very tired, and I'm ready to go home." Yes, the woman who had been the principal architect of the man I am today taught me one more lesson—how to accept the inevitable—death—with grace and dignity. I'd never been prouder, yet more fearful.
My father was already deep in the throes of what Nancy Reagan described as "the long goodbye," or the accursed disease known as Alzheimer's. My mother had watched for more than a decade as my dad's misplacing the car keys transitioned into misplacing the memories of his life, of their life.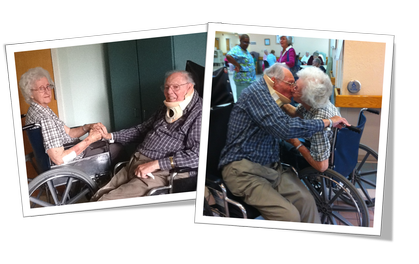 After my wife Joan so graciously offered our home to my parents so we could better care for them in what would be their final year, I was amazed to see firsthand how well this amazing woman I called Mom helped guide my father, while silently affording him as much dignity as that horrendous disease allowed. She never lost her temper, never huffed in irritation or frustration, but quietly and patiently answered whatever question he asked repeatedly with a love that should be the standard for sainthood.
Although I will at least discuss the improbable possibility that my mother might have not been perfect, I will not give up the notion that without her love and guidance, I would not be the man I am today. Without her, I would not have been raised to believe that almost anything is possible, many a young lady would have, I am sure, been splashed with carriage mud, and I would not have a roadmap, for not only life, but also death. I do not profess to know why in God's infinite wisdom I was blessed with a woman such as this as my mother, but I am more grateful than words allow me to proclaim.
A year after her death, my father joined her in heaven. Although I have no proof, I instinctively know that she was the first person to meet him. I'm sure she straightened his coat, brushed back his now replenished and perfect head of hair he so hated losing on Earth, and arm-in-arm walked with him into eternity.
Shortly after my father's passing, my brother Roger mentioned that at 60, I was an orphan. I thought about it and then smiled, knowing that my mother's glass-is-half-full outlook would've been, "Yes, but for 60 years, you were not."
Although I am unsure of the specifics of an earthly transition into eternal life, I somehow feel certain that my mother will be the first person I see when my day comes. And yes, she will probably say, "I told you that you could do it."
I miss you, Mom.
Your Loving Son,

UPCOMING BIRTHDAYS